STEPHEN WRENCH
Songwriter / Composer / Lyricist / Producer / Guitarist
Voting member of The Grammys
Thanks for reading my stories and listening to my songs. I have written, produced or co-written and recorded for many different artists. Many of these songs are being played all over the world and charted in Europe. Many are just songwriters demos. I have had a great career filled with ups and downs but at the end of the day – It's all about the song! Great songs move people and that's why I do what I do!
Love to hear from you! stephen@musikandfilm.com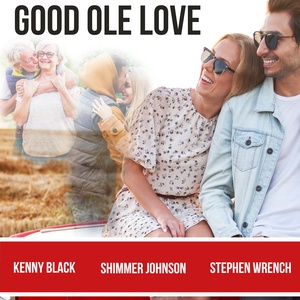 Good Ole Love After a difficult year fraught with fear, anxiety and personal and sociopolitical struggles, nothing has the power to soothe our collective souls than love song whose inviting title reminds us of the only thing that can truly get us back on track: "Good Ole Love."
That's What Love Can Do.

A tune I wrote off the top of my head, but everyone seems to like it.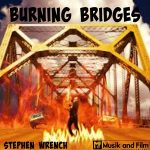 Burning Bridges. With racial issues and all the hatred that is dividing the country, this seemed to be a good time to put this song out. It's not a pretty picture, but it captures our moment. A lot of people are tired of arguing and are actively burning bridges.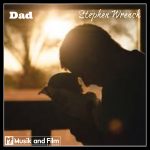 Dad. My dad was the best. I wrote this song 22 years ago and framed it to him as a gift. He died a few years later. I could never write music to it all these years without crying, but finally this is the end result.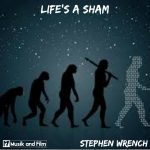 Life's A Sham I thought about all the high's and low's on the path of life. I had the music I like for quite a while and the more I played it, the more I had a writer's block. Then one day, the lyrics came to me as fast as I could write.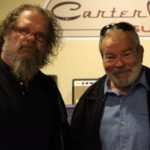 Born To Ride. Tom Proctor and I got together in Nashville recently wrote this song. We had a blast writing and recording this.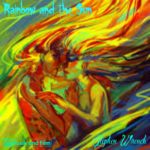 Rainbow and The Sun. Rainbows appear they sun comes out and the rainbow disappears. Like everything in life it is made up of moments and you had better embrace the rainbows and the sun whenever you can. I thank my co-writer Michelle for helping write this song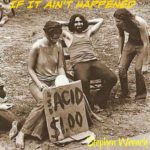 If It Ain't Happened. Remember some things you thought happened and after they did wondered what they were?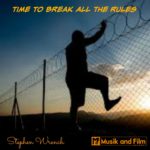 Time To Break All the Rules. A statement for everyone who has their list of "Go to's".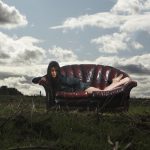 Home Town Ghost Town. I just produced a new EP for UK model Saskia Vese. This is a song to which many people can relate.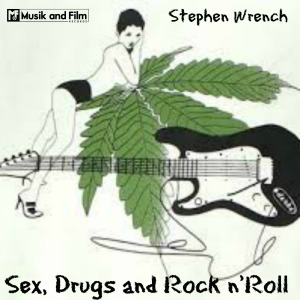 Sex, Drugs and Rock n' Roll. I get asked about the "glory days" often. So I really thought about it. It wasn't so glorious and I remembered the days. If they only knew. Hope you like it. Thanks to Eddie, Brian and Bleu for helping finish this song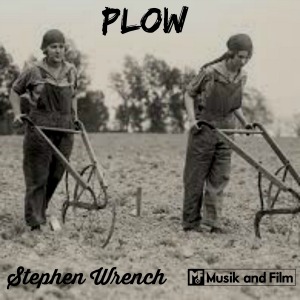 Plow. My daughter Anna and collaborated on this song. I saw what she wrote and picked up and thought what a different way to put this. "Can't Wait to Plow, Come on Baby let me show you how". I loved it so I picked up my guitar and this is the first thing that came out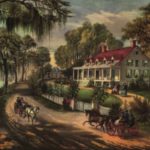 Down South. Years ago I started writing all the things and sayings about being Down South. I have lived here most of my life. Finally I got together with Brian Iannucci and Brian added a few lines and created the music. I produced the song in Nashville. I like this one. If you're from Down South you need to listen to this.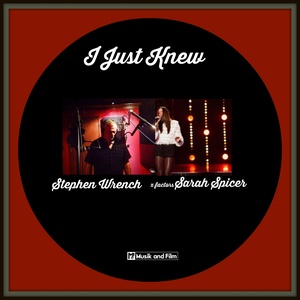 I Just Knew. Have you ever felt the feeling of deja vu? Like you've been there before? I wrote this song when I met Rhonda, the love of my life. The minute I laid eyes on her "I Just Knew" . Thanks to Sarah Spicer for her vocals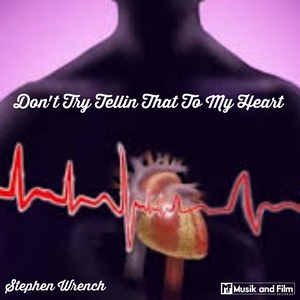 Don't Try Tellin That To My Heart (acoustic version) You know how when something just comes to you? Well I sat down with my daughter Anna and she had verses written. I looked at them and added a punch line "but don't try telling that to my heart" picked up my guitar and this is the first music that came out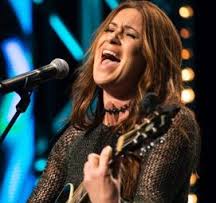 Don't Try Tellin That To My Heart. The produced version. Sarah Spicer is from New Zealand. A agent I know coerced me into taking a meeting with Sarah while I was in a session in Nashville. Sarah heard this song twice, then she asked me "Can I give it a go". This is her first take on the song.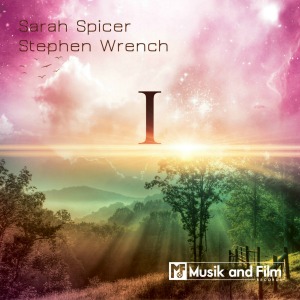 I. Written by Sarah Spicer. Stephen Wrench and Sarah do a duet . Love this song hope you do

Smokin' Tokin' Rollin' Man. I recorded, "Smokin' Tokin' Rollin' Man back in 2000. It's proof a really good song never grows old. The song has made it to the 2nd round of voting for song of the year out of 10's of thousands nominated for 2015. I wrote the song in 1975, but did not record for another 25 years. While working in a studio on another project with Artimus Pyle of Lynyrd Skynyrd 27 years , (the late) Banner Thomas, a founding Molly hatchet, Paul Tyler NC, and Randall Hall, Lynyrd Skynyrd, It was like "hey, let's take a break and record my song – it was impromptu – first take."

If You Ain't Been To Texas. There is a story behind this song. I had put together every living member of the original Lynyrd Skynrd and we were doing a Texarkana tour of about 20 dates. We were outside Dallas Texas somewhere and we had a Texan boost to us and said "There ain't no way you can write a song about Texas is you don't live there" one thing led to another and we put a $100 bill down and said wanna bet? Come back in a hour we won the bet. My good friend Terry Nails is masturbating on the slide guitar. Terry played bass with Ozzy Osbourne, Axl Rose and Tommy Tutone. Terry co wrote this with me and we recorded it on a 4 track tape recorder you know how it is when you record something and capture the feel of the moment. We decided for shits and giggles to put this song out to world radio. To our surprise it hit #1 in many countries of Europe and the UK. BUY Mp3 click here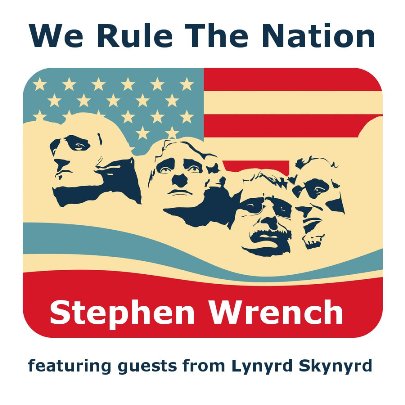 We Rule The Nation. I wrote this song when Bill Clinton was running for president. The band is several former members of Lynyrd Skynyrd and Molly Hatchet and Grand Funk Railroad. Mr. Clinton did use the song in his early campaigns but after being busted for smokin pot but not inhaling cause it had the line in the song "He forget about what it was like to even get high" Clinton's campaign discontinued using the song hell of a lead guitar in it though. BUY Mp3 click here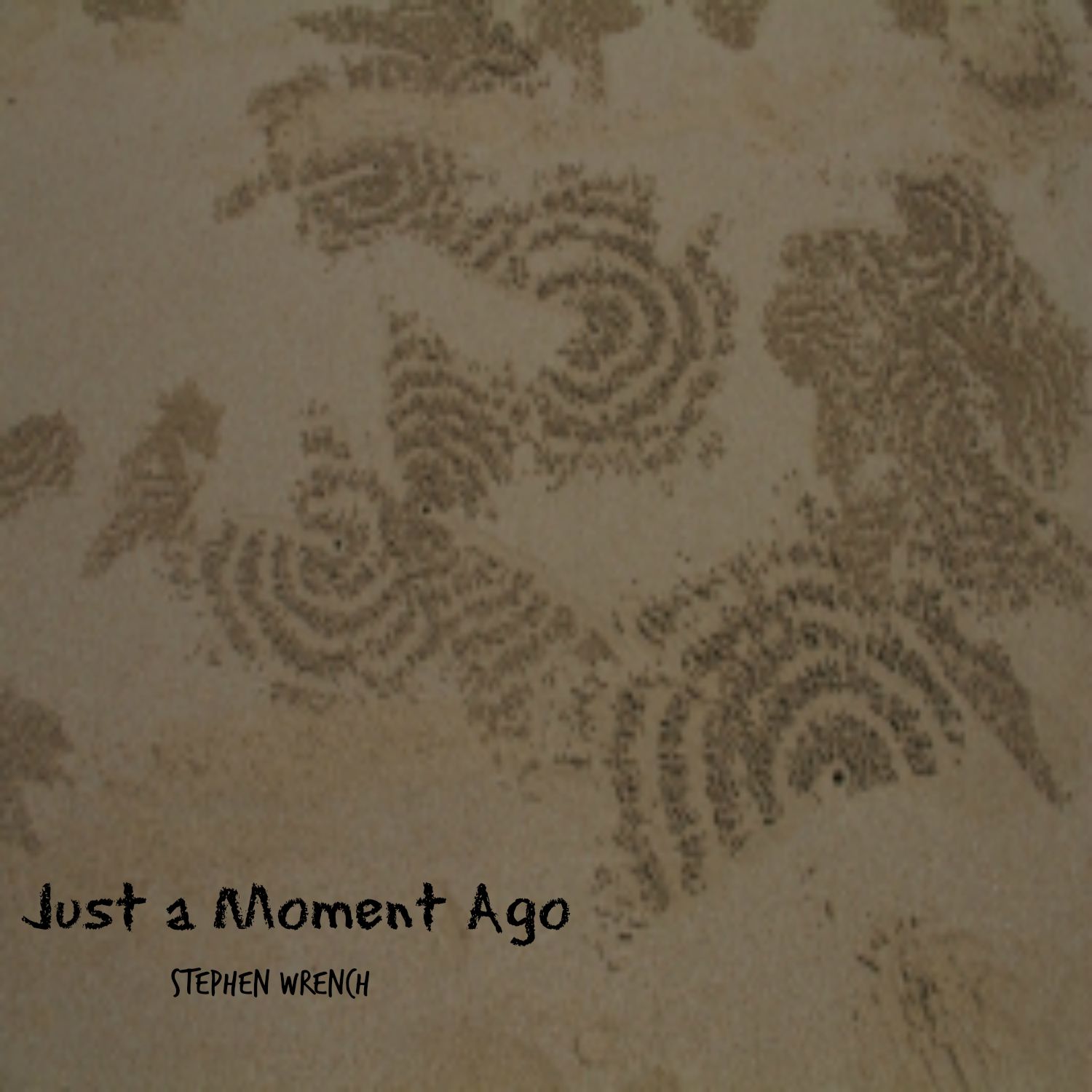 Just A Moment Ago. Craig Campbell who is now famous was a demo singer at the time and it's Craig singing this song. The song was inspired by a movie "The Reader" If you have watched it its about 2 people who think cause it was years ago they don't have any feelings anymore cause in time they got over it. Well all it takes is one event and all those feelings come over you all again. "Cause to the heart it was just a moment ago." BUY Mp3 click here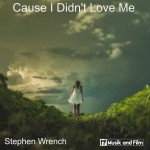 Cause I Didn't Love Me. This has become my favorite song. My wife, Rhonda, wrote a story of her life and the effects of feeling rejected and unloved. This is her story put to song.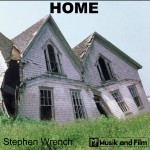 HOME I had some time this summer to visit and really think about home. My nephew passed away unexpectedly. I pondered upon what home is and what it means. This song is just a acoustic demo but it brings tears to my eyes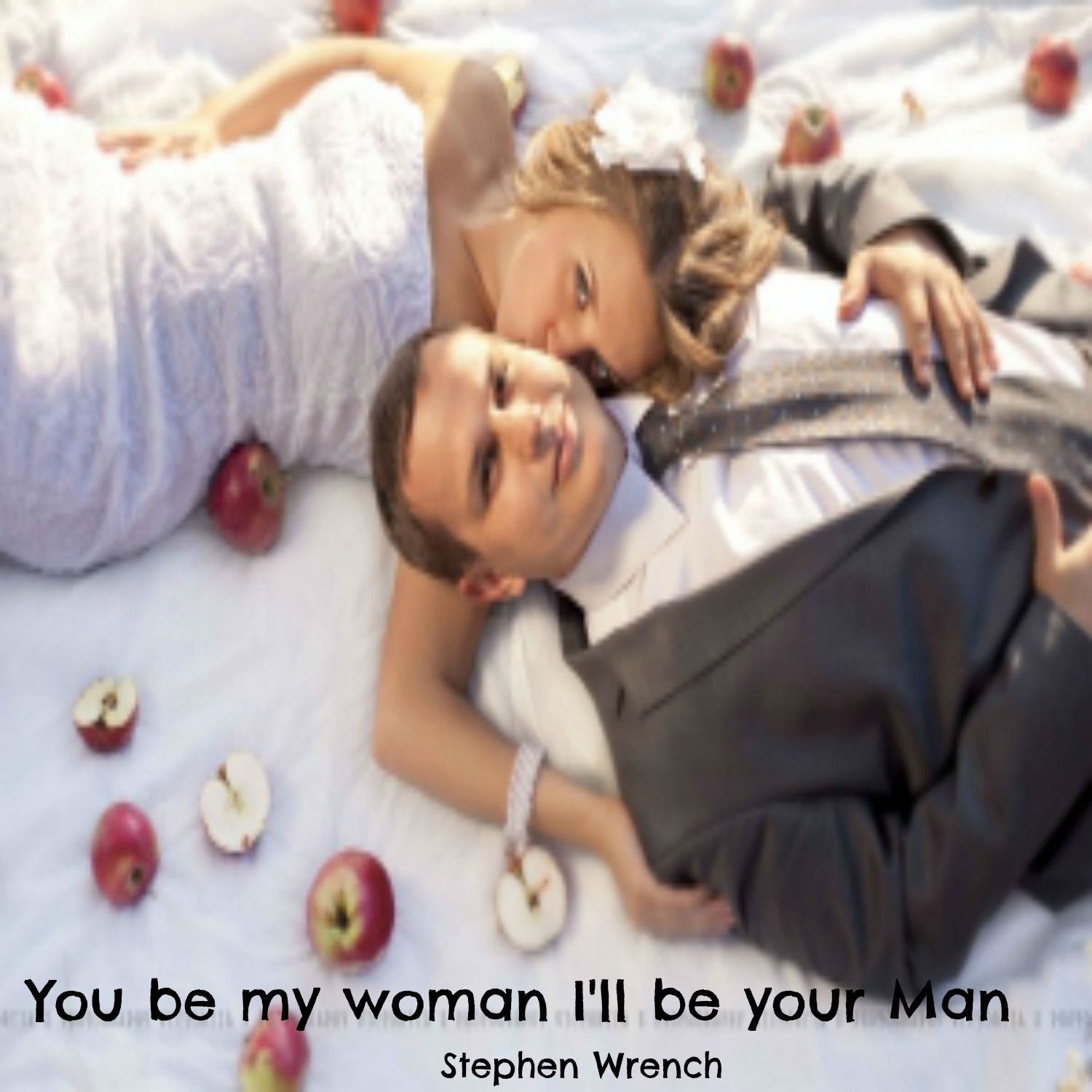 You Be My Woman I'll Be Your Man. I was sitting in a bar in Syracuse N.Y with my oldest son at closing time and I watched the race of the men after women and women after men. What a show and I wrote this song on a napkin.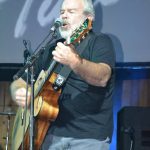 You Be My Woman I'll Be Your Man. This is the produced version of the above song. Key is a little low but I kinda like it. Hope you do.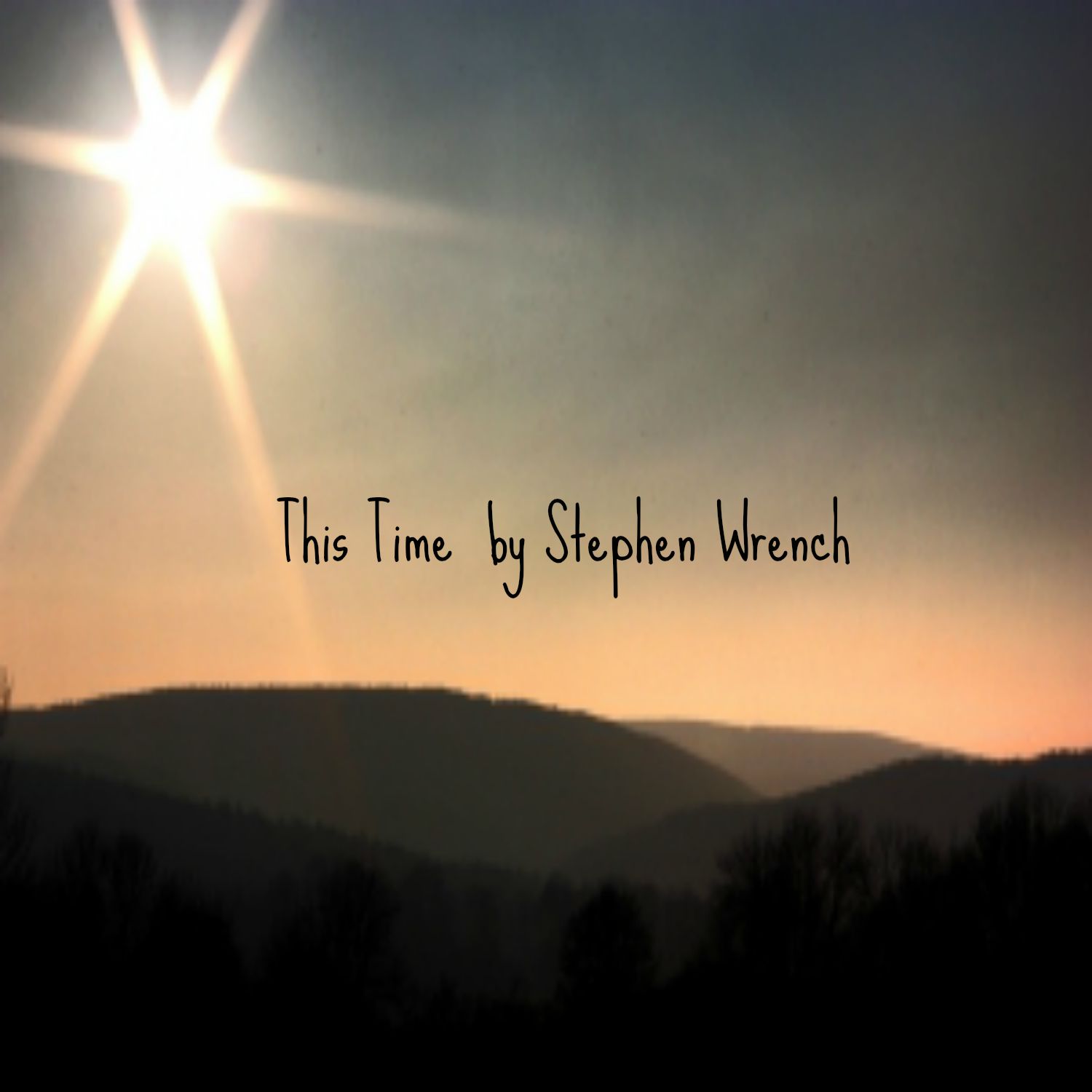 This Time. I listened to someone tell me a story about their weekend. As I listened I started writing and the words & music just flowed. BUY Mp3 click here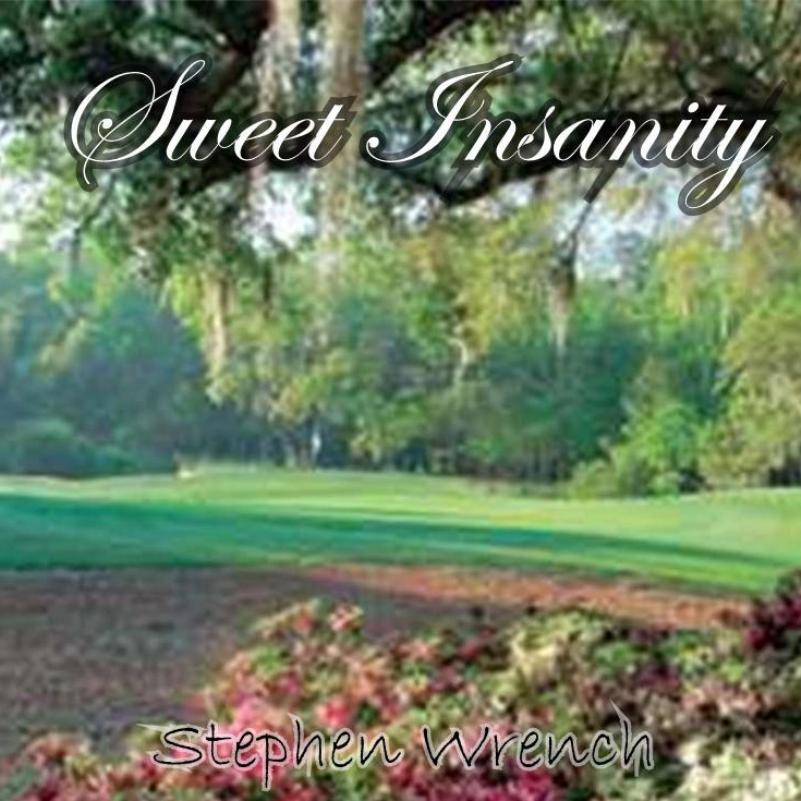 Sweet Insanity. This is a song that you want a bottle of wine, roses and your mate with you to listen to and make love to all night. I remember when i first recorded the music in the mid eighties I sent the music to Willie Nelson. Willie said he could not get the melody out of his head it was like a haunting English melody. BUY Mp3 click here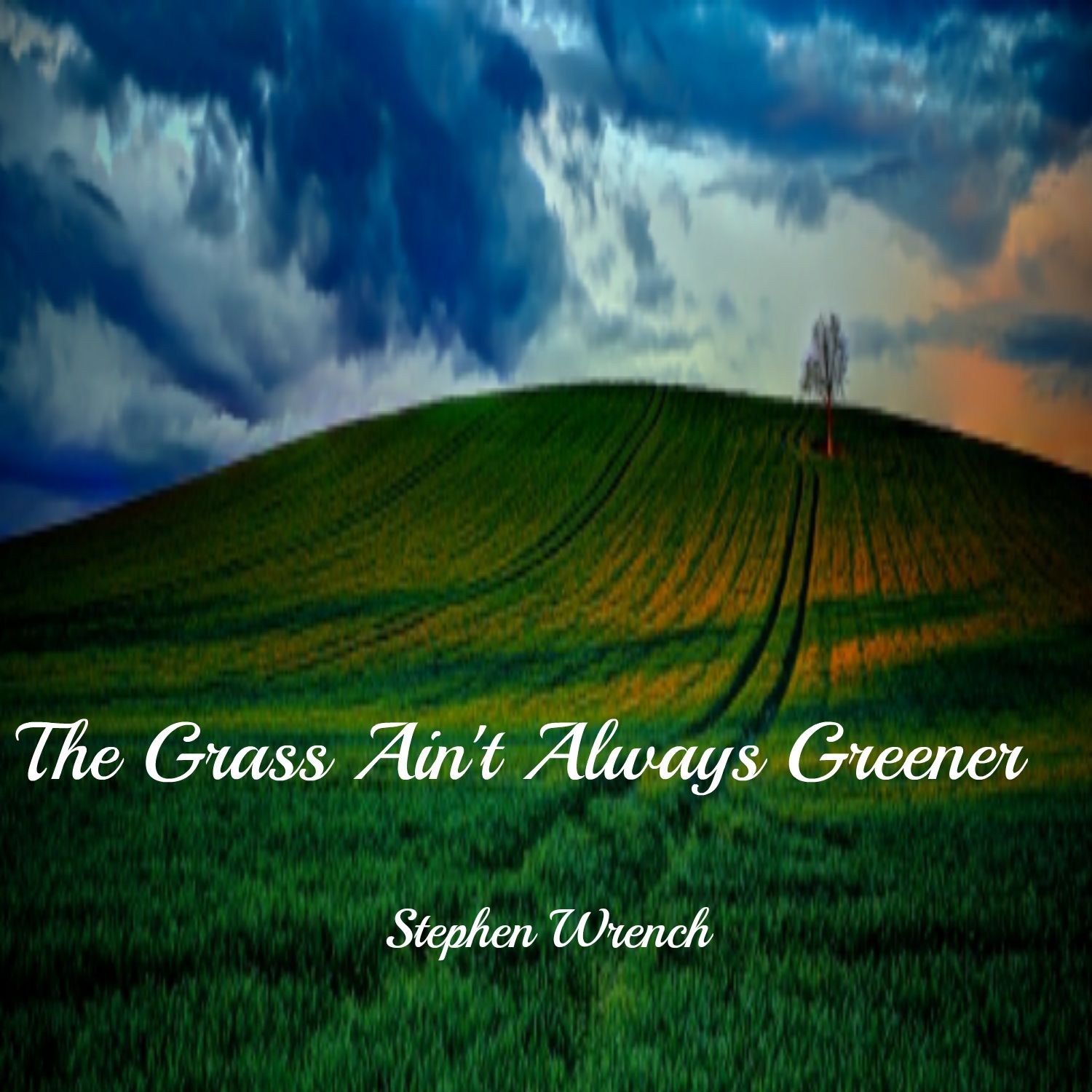 The Grass Ain't Always Greener. I had a couple as long time friends whom I thought would never break up. One day they told me they were parting ways saddened by the news I wrote this song. That was 15 years ago and they are still together today. Don't know if the song hit home or not? BUY Mp3 click here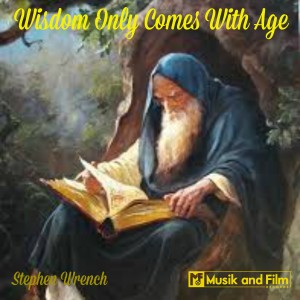 Wisdom Only Comes With Age I had a past life regression and after I closed my eyes and held a pen and paper and the pen just started writing and this is what came out.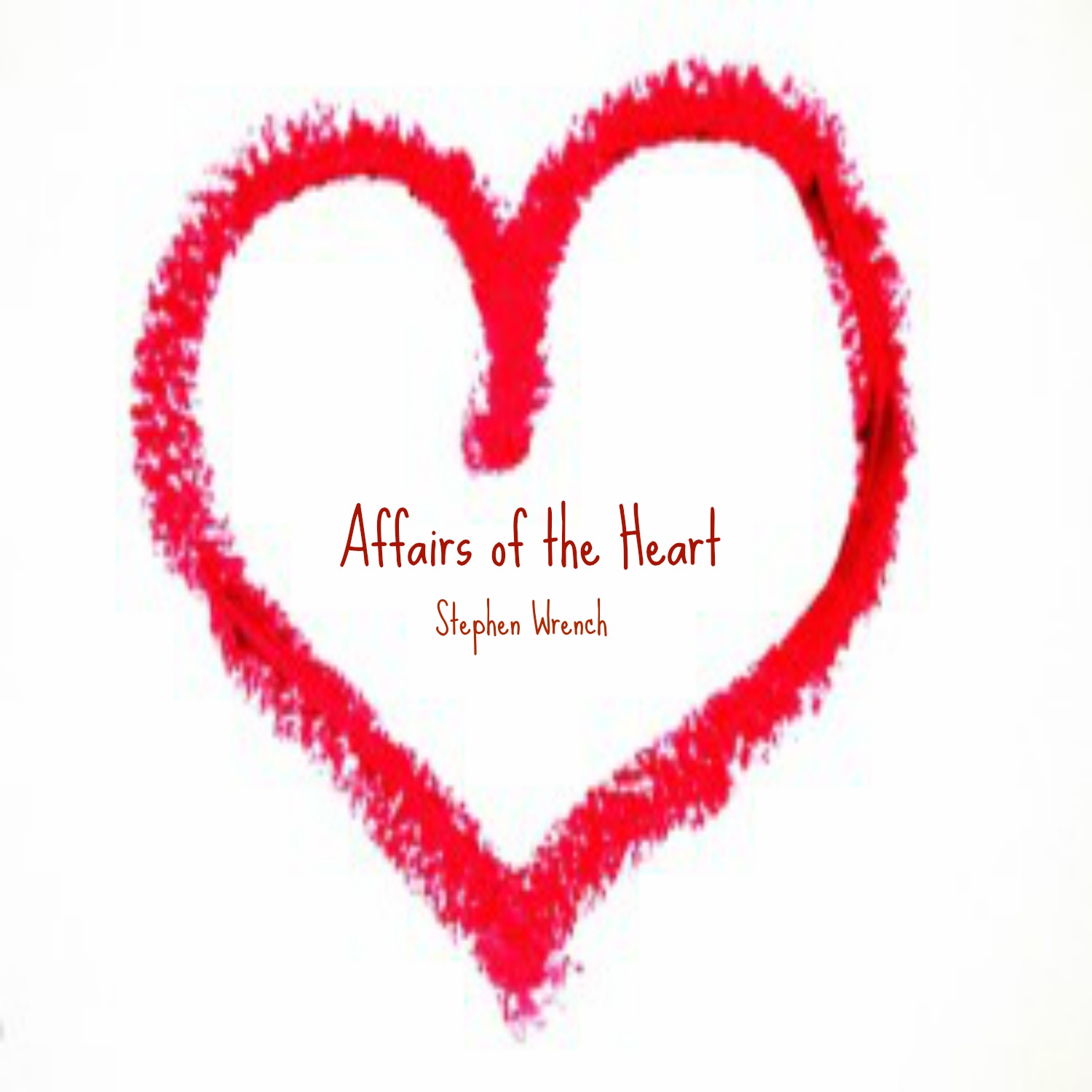 Affairs Of The Heart. This song is special to me it's only a on the spot demo but the words "Honesty can be the hardest part when it concerns affairs of the heart" really strike a chord. BUY Mp3 click here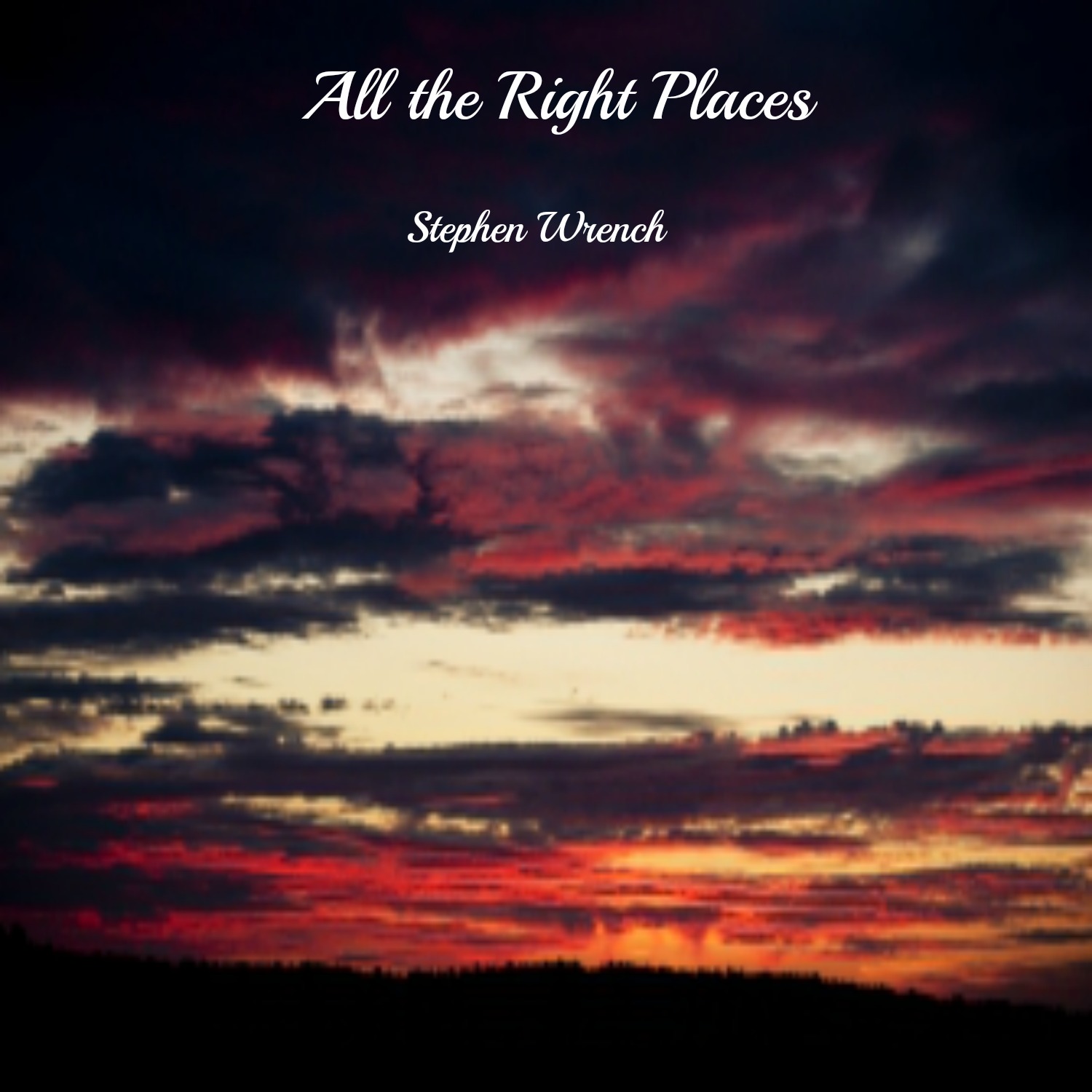 All The Right Places. Think about the perfect relationship and then put it into words and music and you have this song. BUY Mp3 click here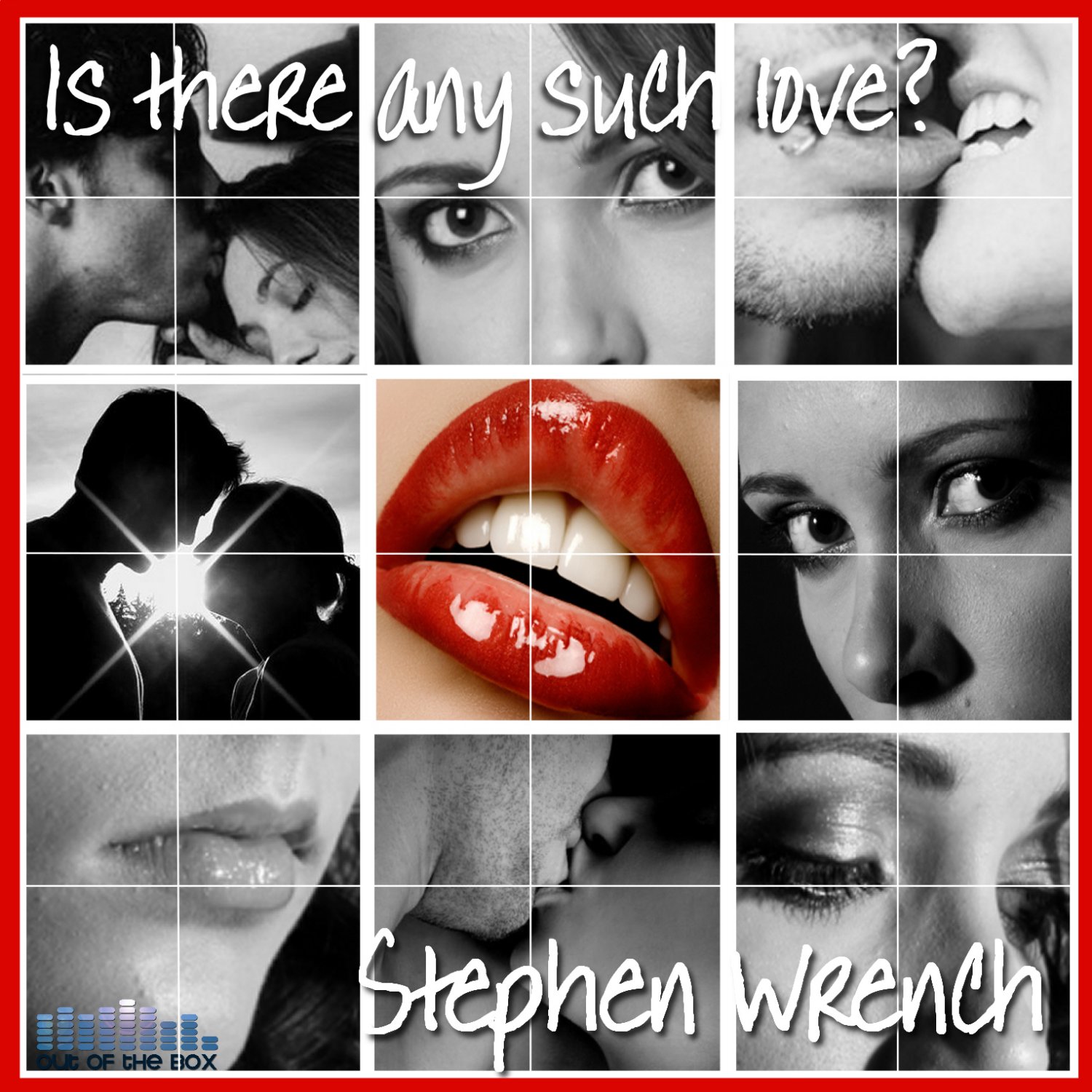 Any Such Love. Many years ago I had given up on love and thought it was all just a crock of shit and I pondered the question is there any such love. BUY Mp3 click here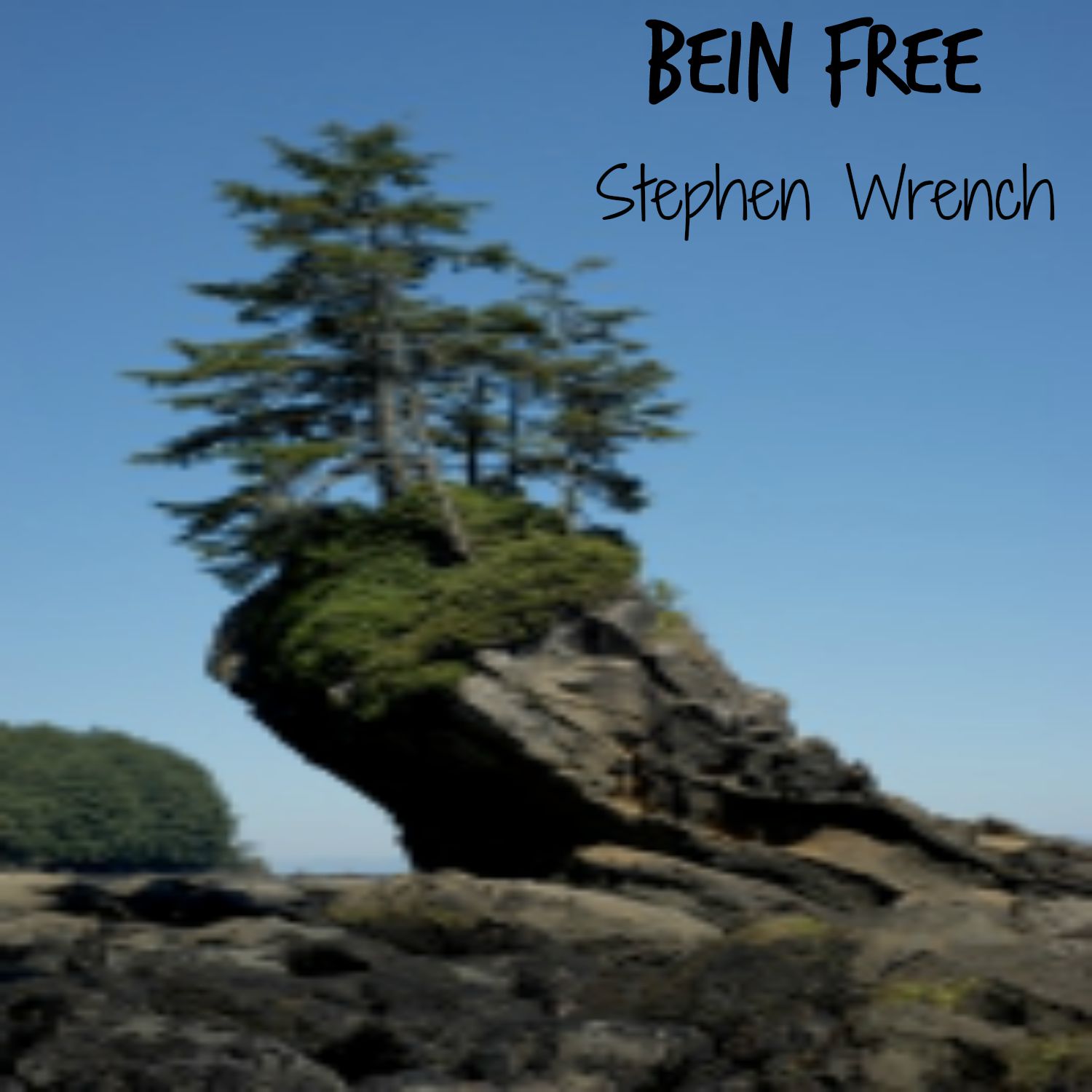 Bein Free. I love this song. It's ole style country with some great guitar licks by Jim DeVito. Just a simple story of a guy out on his own again. BUY Mp3 click here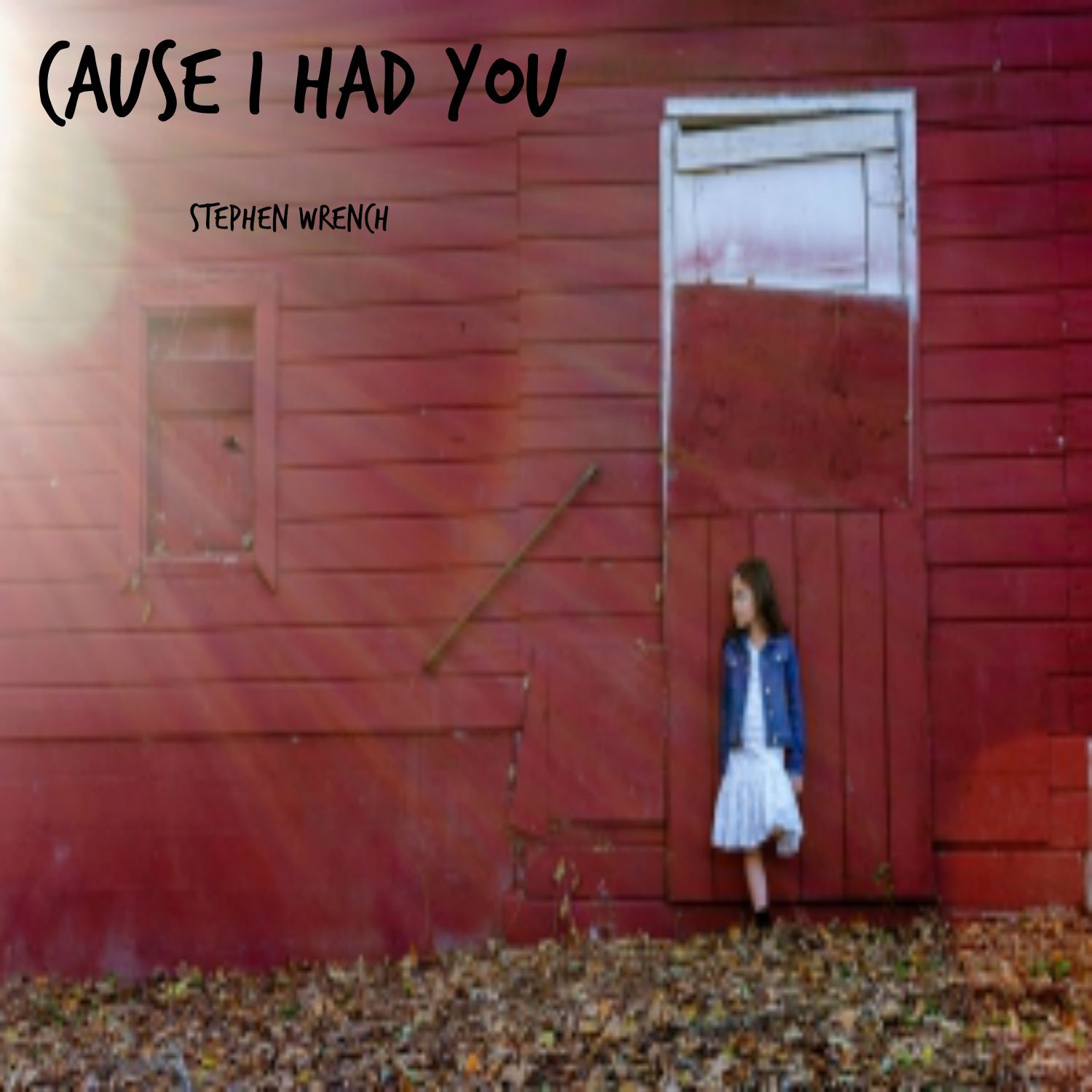 Cause I Had You. One might think this was inspired but it wasn't it was written as a pitch for a new Tim McGraw album. Tim liked it and put it on hold but never recorded it. BUY Mp3 click here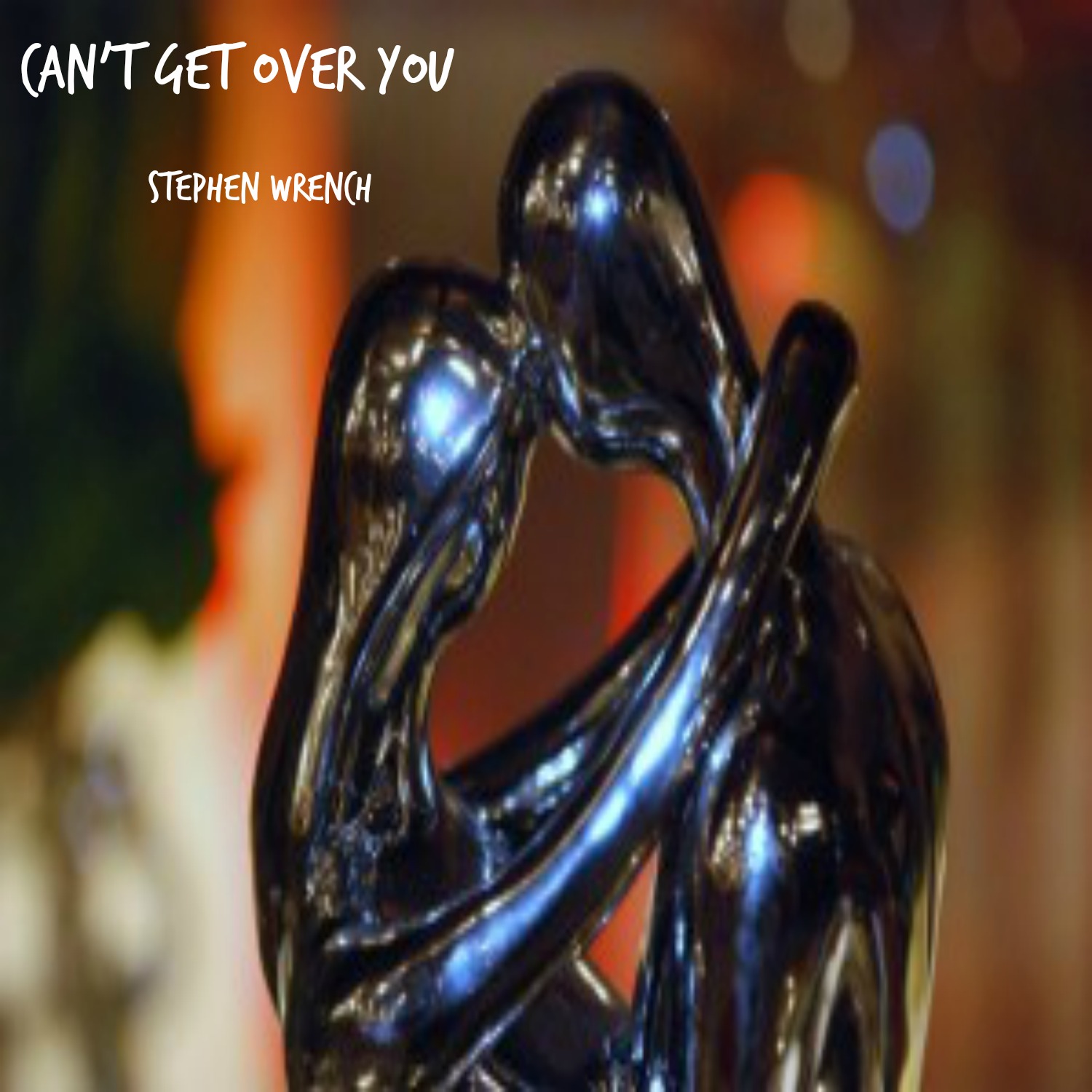 Can't Get Over you. I was hired to write this song and had one line as I recall which was "Can't get over you" I listened to the story and wrote this along with the music in about 30 minutes. BUY Mp3 click here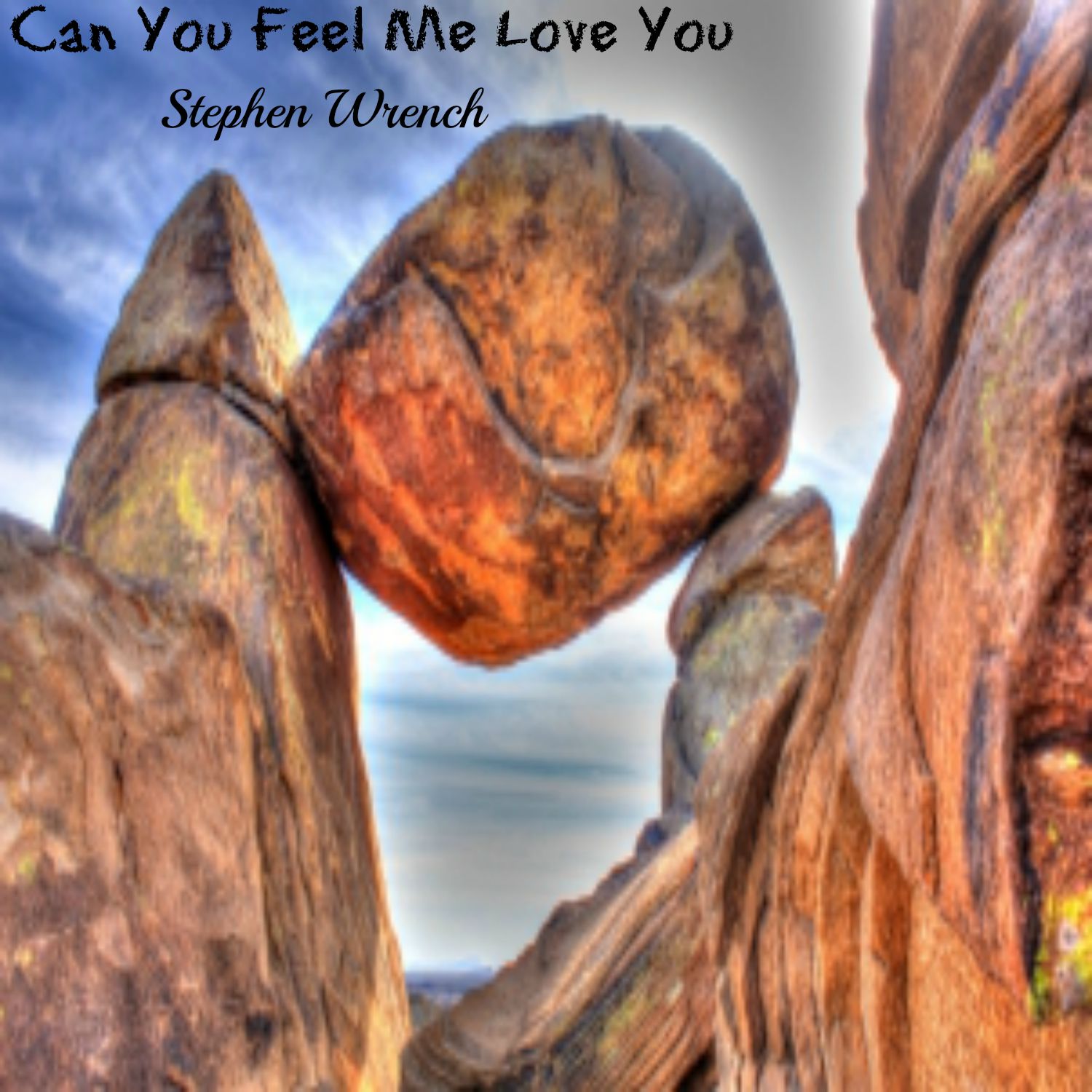 Can You Feel Me Love You. The writer's version of this song is magic. I went to NAS Jax, a naval base, and was watching all these couples saying goodbye as the husbands and some wives went to board the ships to go off to war in Iraq. I felt the pain their sorrow and went home and wrote this song. BUY Mp3 click here
Dirt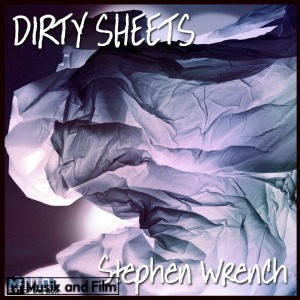 y Sheets The band is Artimus Pyle (Lynyrd Skynyrd) , (the late),Banner Thomas (Molly Hatchet) , (the late) Rocco Marshall (Grand Funk Railroad) and Steve Wheeler (Foghat) BUY Mp3 click here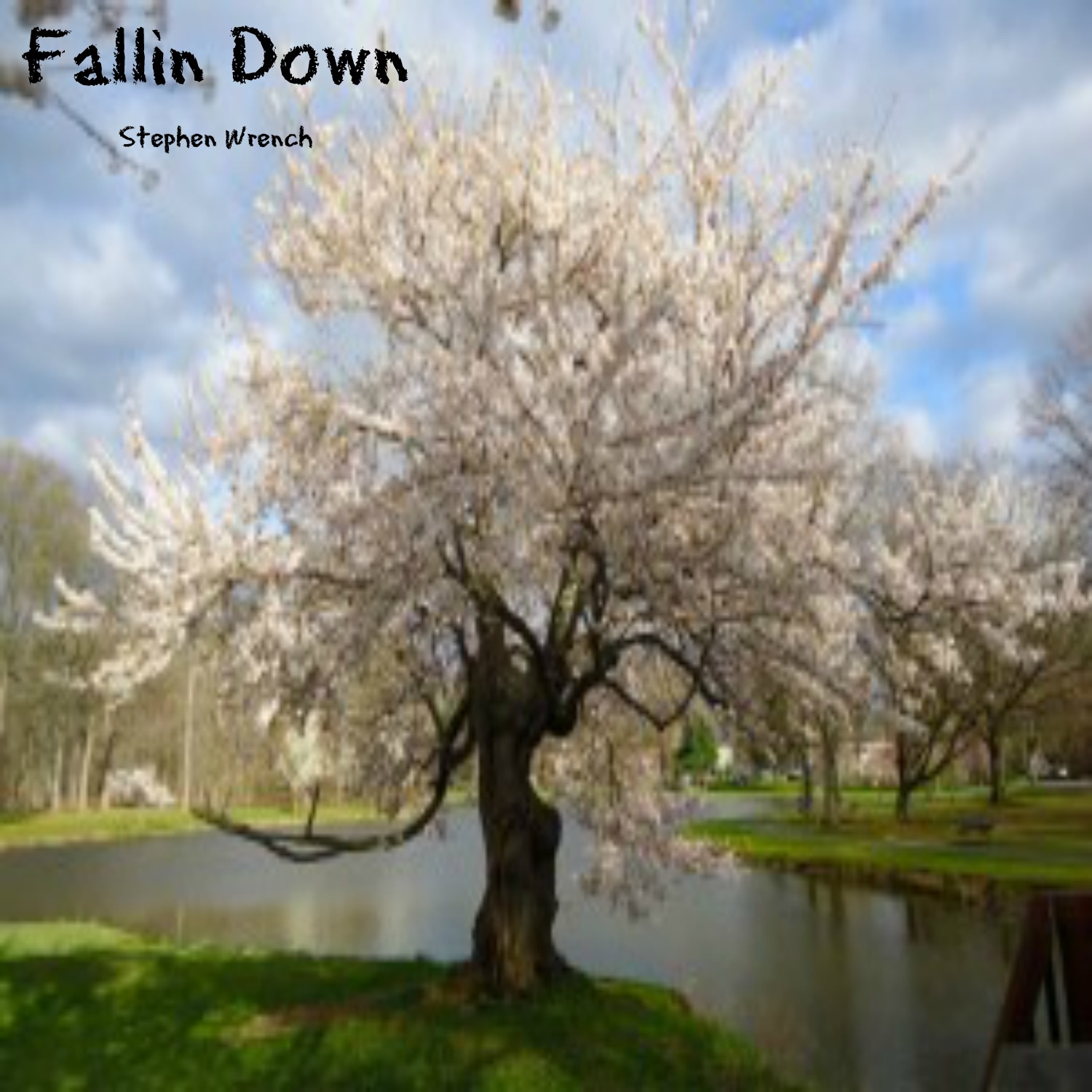 Fallin Down I was hired to write a song with one phrase that caught my attention " How do I find love when there no love to be found" I spent the whole day thinking about love and why love falls apart I wrote all about why love crashes and burns and there is nothing you can do about it "and you sit in your silence watching love come fallen down." BUY Mp3 click here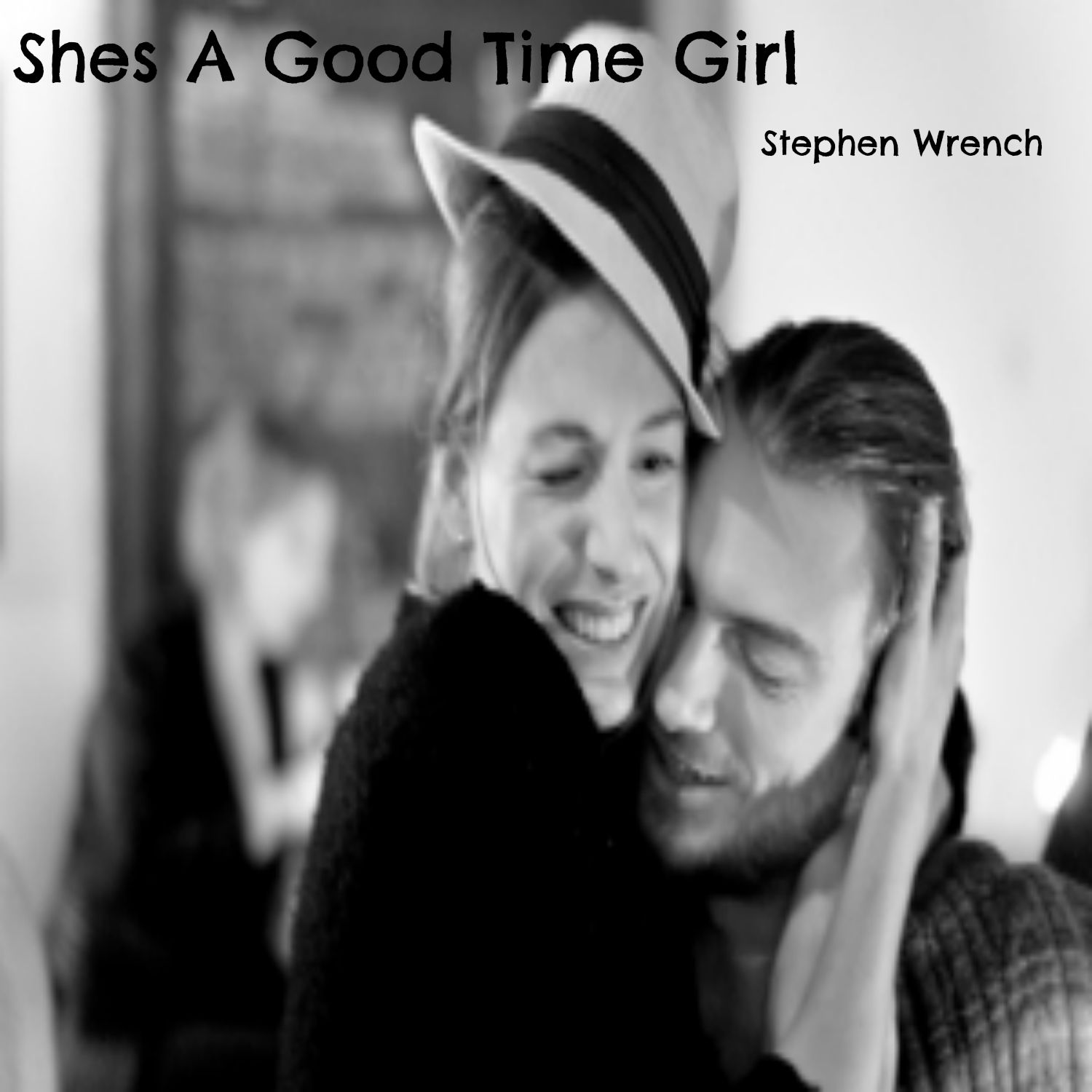 Good Time Girl. I had a really good female friend who asked me to sit down one night and write a song about her. This one was easy cause I knew her so well it took me as fast as my hand could write this one's for Marti Martin. BUY Mp3 click here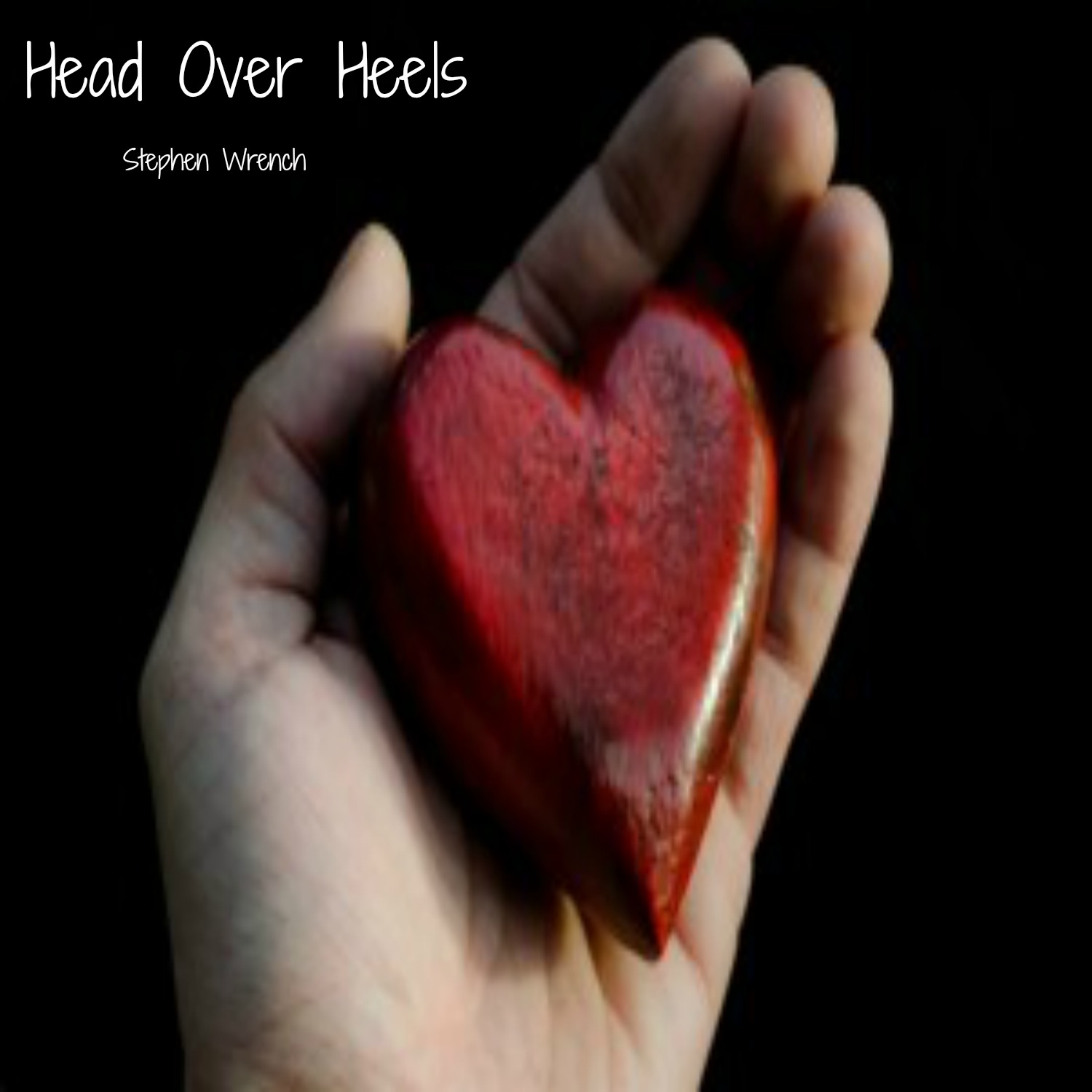 Head Over Heels. This one's not done yet I don't like the production the drums are wrong BUT it's about dreaming about someone and them not knowing you're madly in love with them. BUY Mp3 click here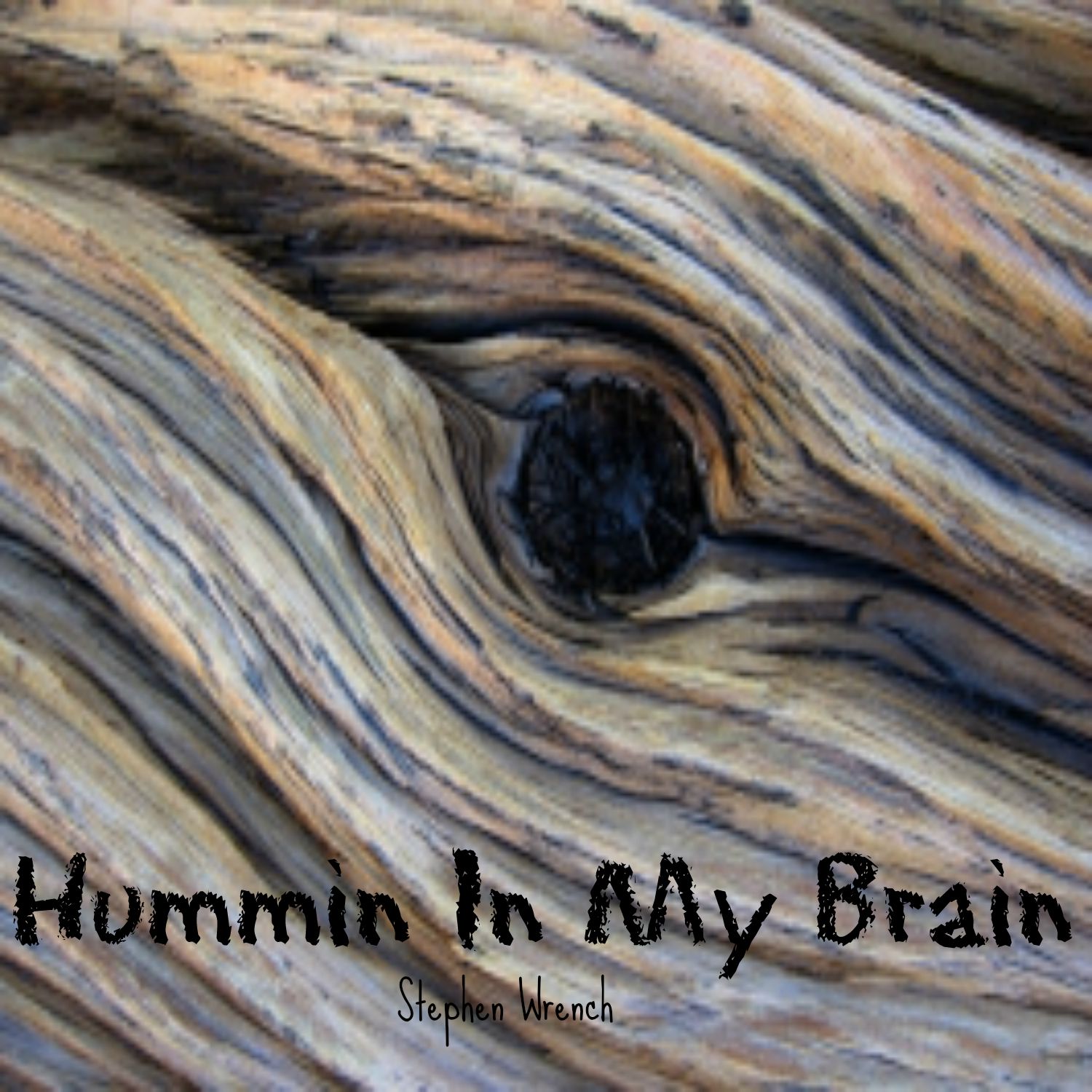 Hummin In My Brain. I was in Nashville and had just signed my first record deal and that night went out and really put one on. I woke up the next morning feeling like shit and wrote this song. BUY Mp3 click here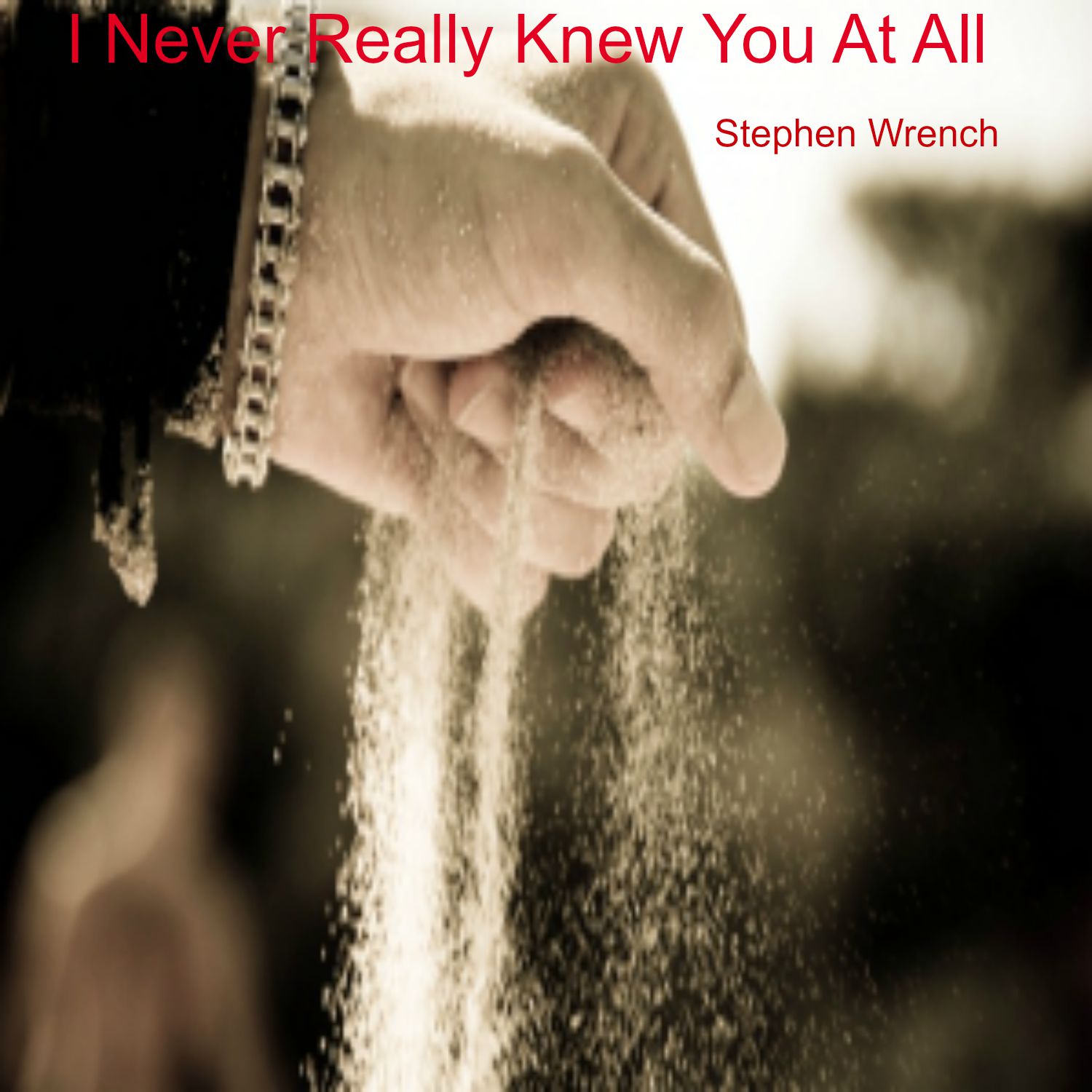 I Never Really Knew You At All. I was with someone for almost 18 years and thought I knew her a few months before she left with no warning my guardian angels gave me this song as a premonition. You think you know people but most times you never really knew them at all. I recorded this in a studio with other instrumentation but scraped it . After I listened to the track I did on a 4 track it had the feeling the heart . It may be a rough recording but I am a songwriter BUY Mp3 click here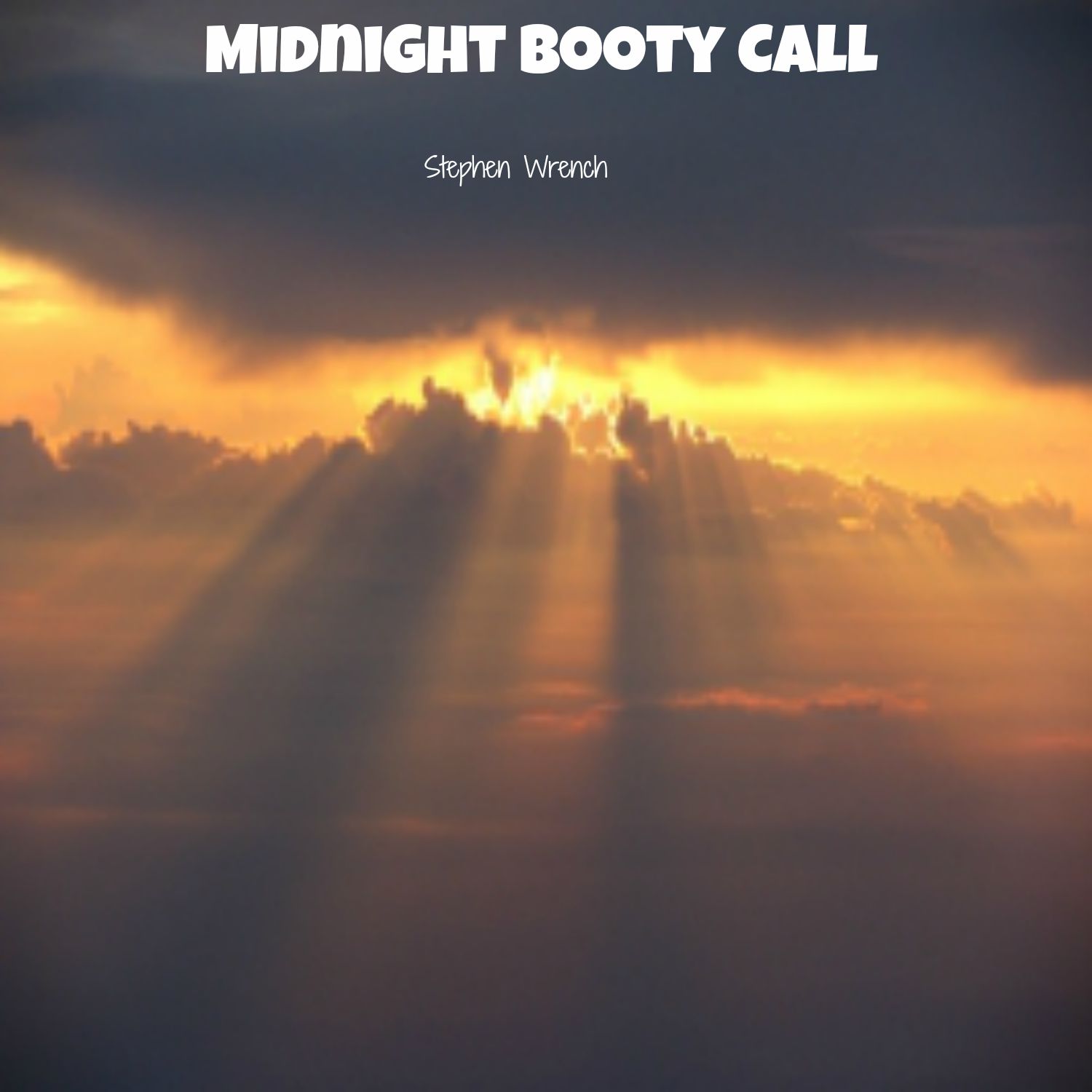 Midnight Booty Call. We had a young lady over to our house and she found out her boyfriend had made a booty call to one of her girlfriends a thousand miles away. As I listened to her story and was she ever pissed I wrote this song. This is Brittany Lee singing it. BUY Mp3 click here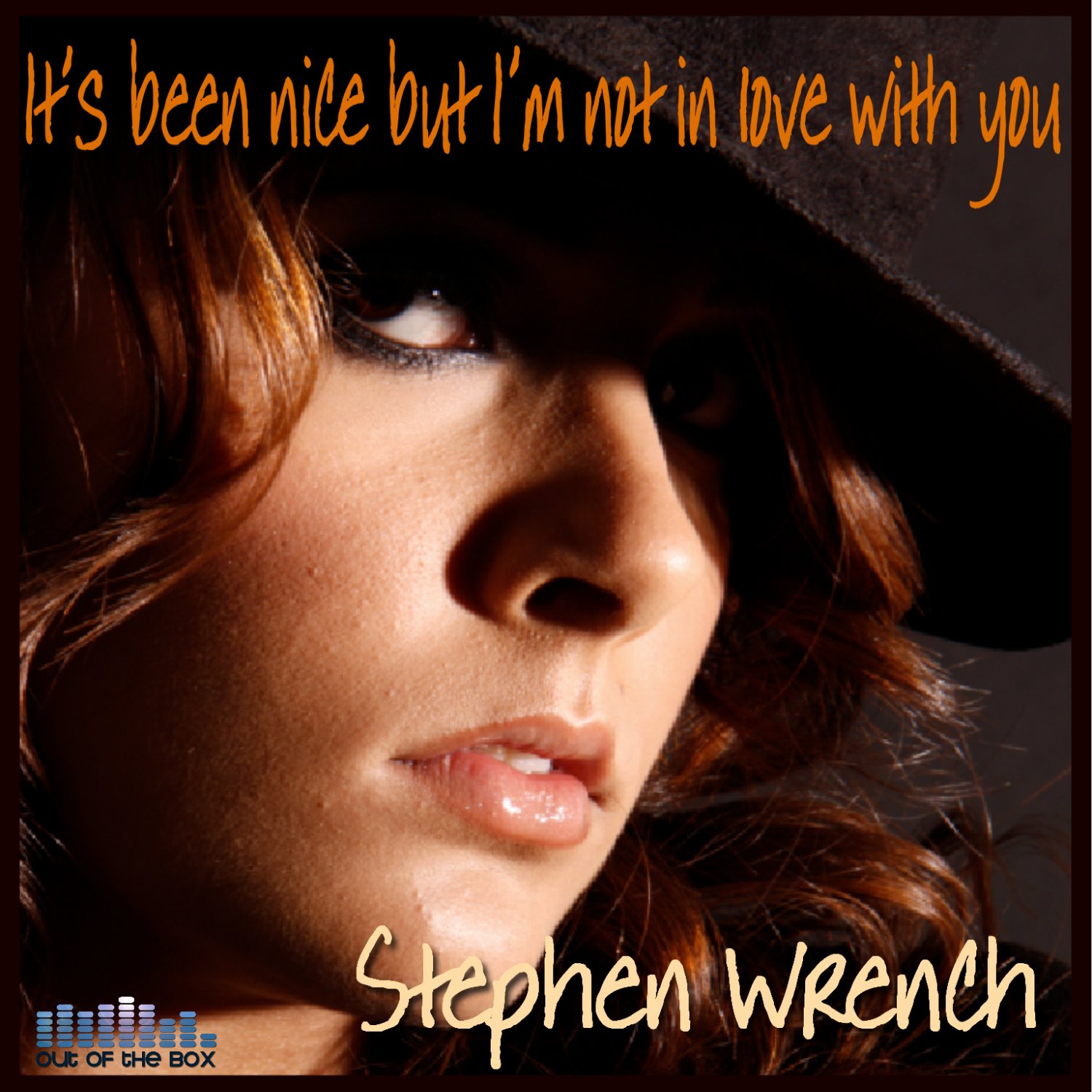 I'm Not In Love With You. I was heartbroken after being treated like crap by a woman. This song took me several months and I recanted the words she spoke to me and in the end when she came back and wanted to say I'm sorry let's get back together I finished the song with. BUY Mp3 click here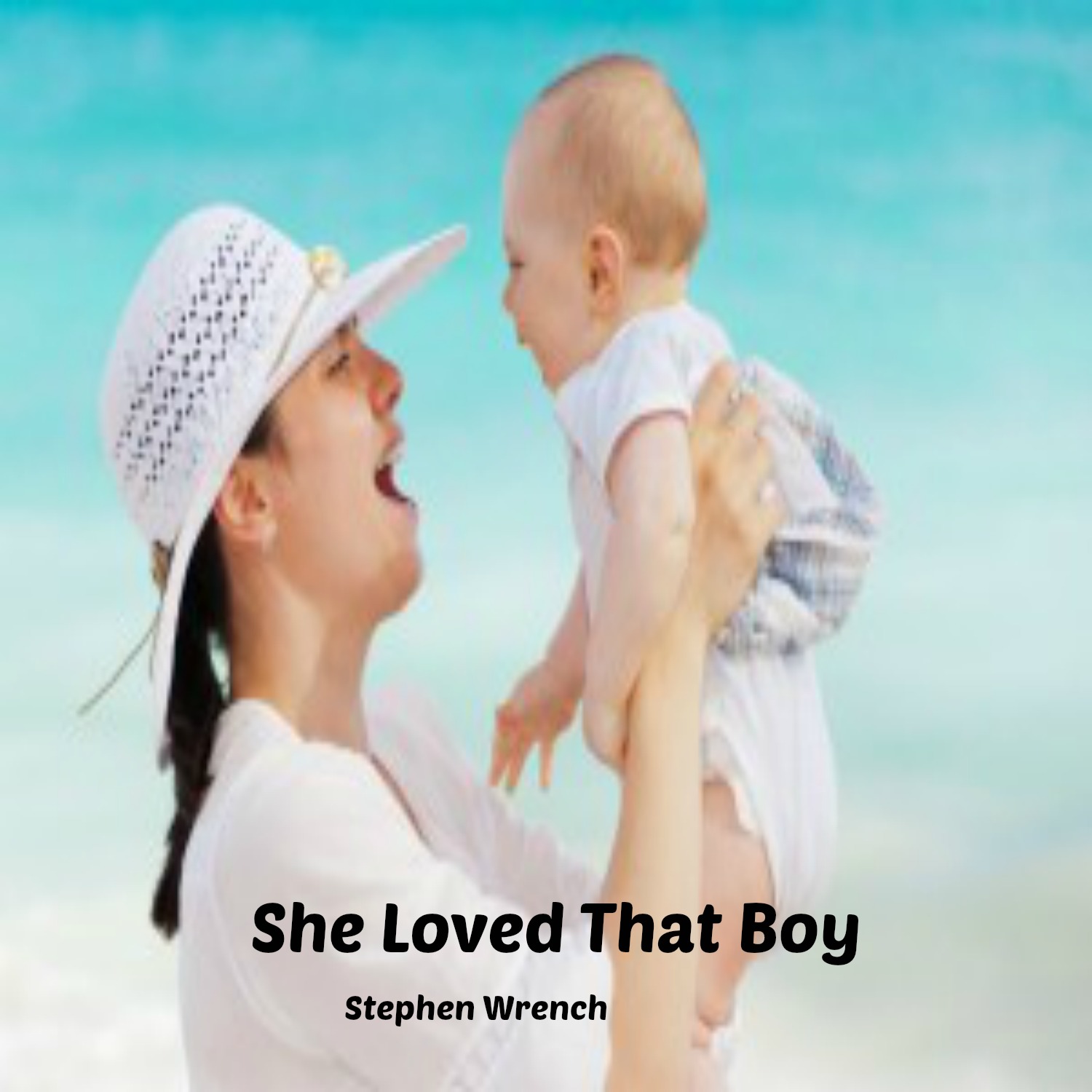 She Loved That Boy. I had just gotten done listening to a female friend tell me all about her oldest son and how she thought he was the only reason she was here today. I took her words to heart and on my way home it hit me like a ton of bricks what she had said so I pulled to the side of the road and write this as fast as I could write. When I got home this is the first music that just came out inspired I guess. BUY Mp3 click here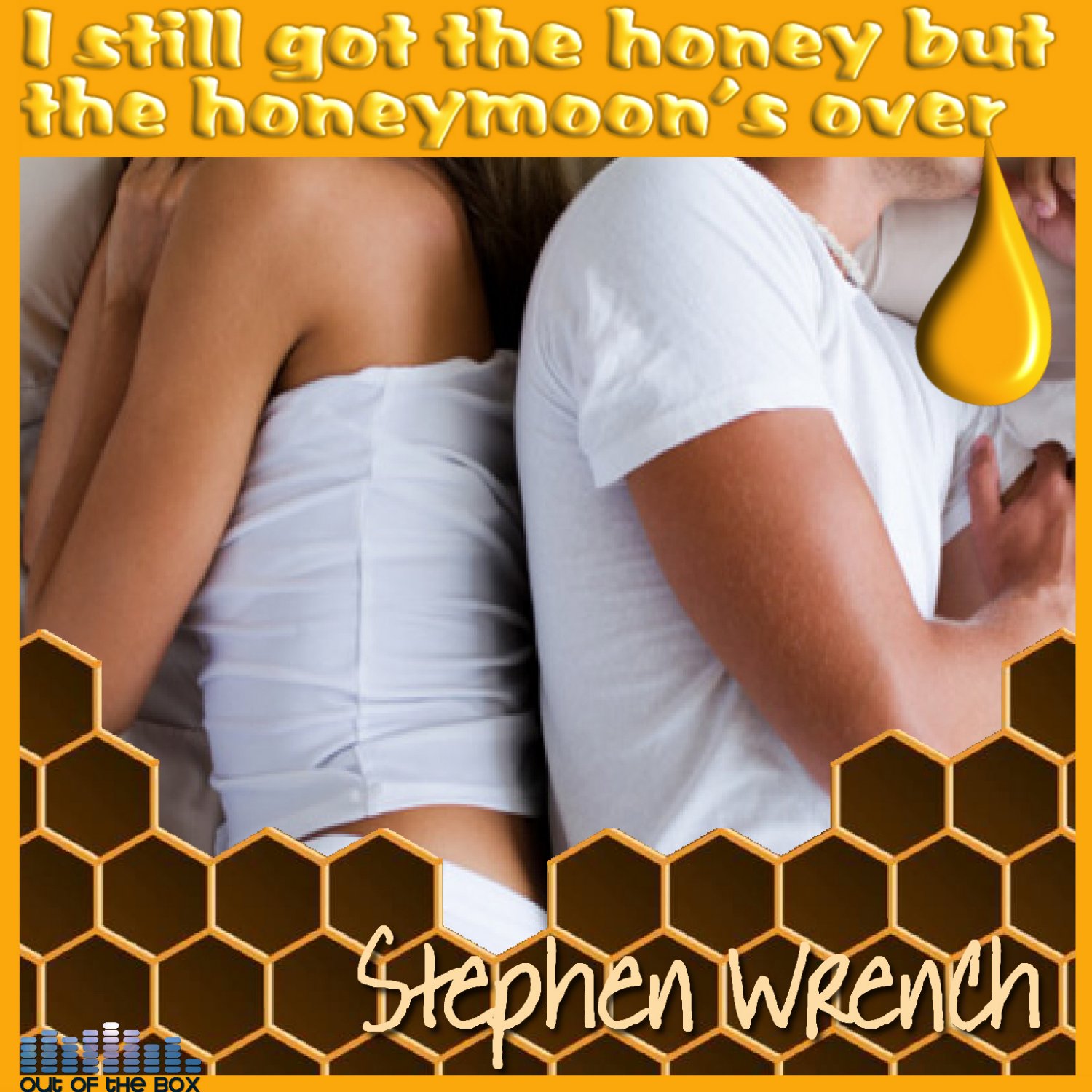 Still Got The Honey. I wrote this song when I came up with the line "still got the honey but the honeymoons over" thought it was a cool punch line so I carefully chose my words to describe how this happens. BUY Mp3 click here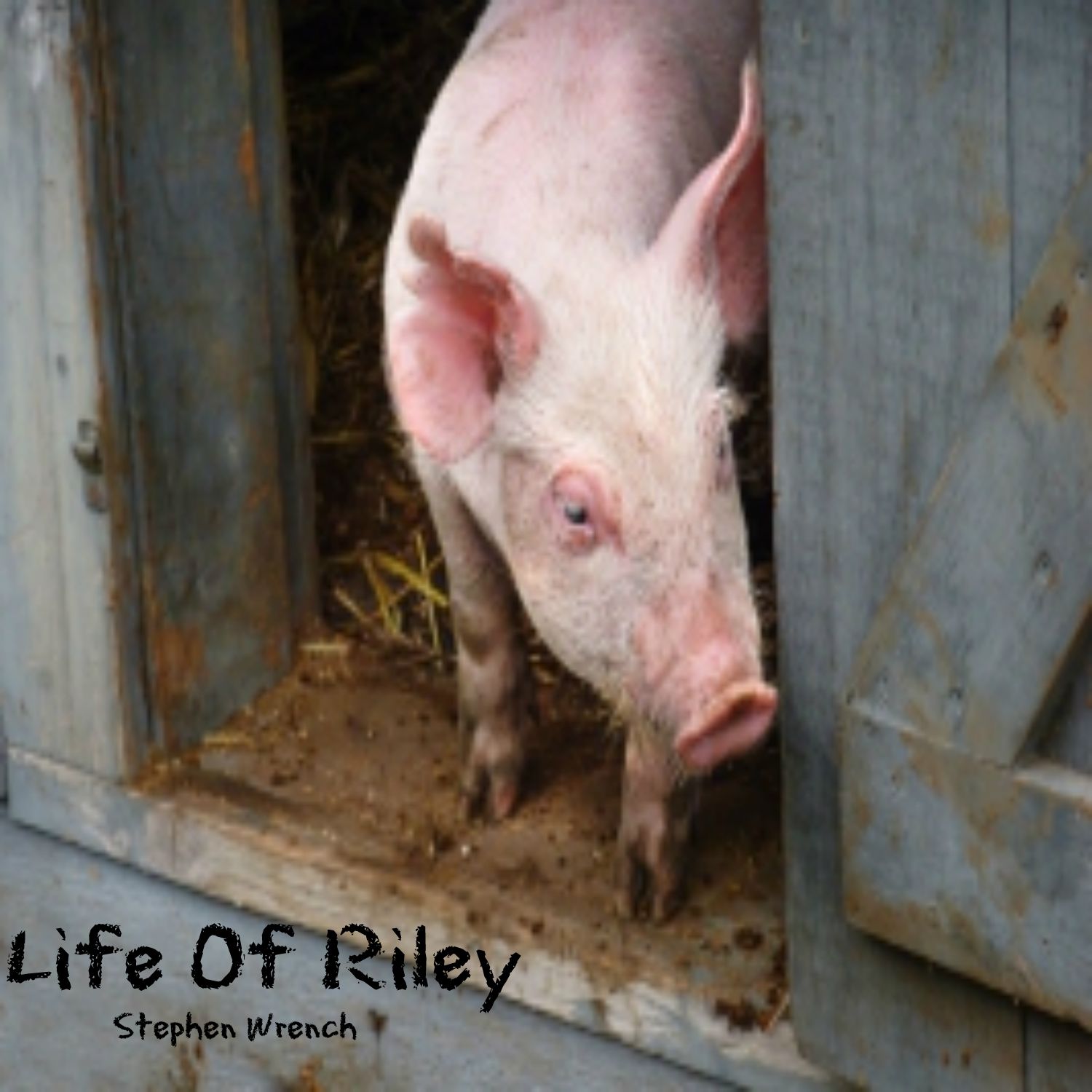 The Life Of Riley. There used to be a TV show called this and it was a popular saying. This song was about my life at the time. My sole departed friend Barry Beckett loved the guitar lead on this song. BUY Mp3 click here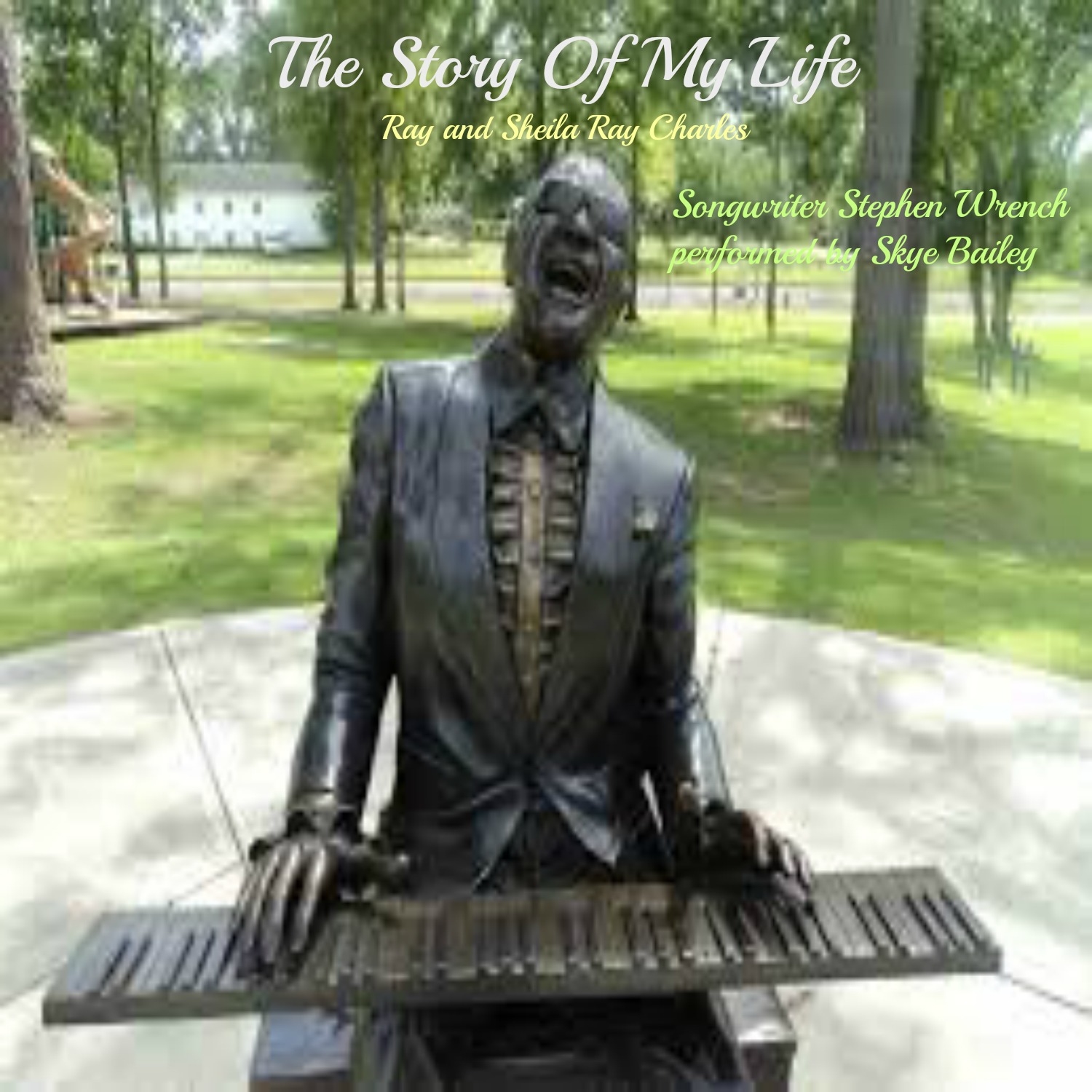 Story Of My Life. I was working with the late, Sheila Ray Charles. I took facts about Ray and what Sheila had told me about her and her Dad and wrote this song. Like Daddy, Sheila was a drug addict for 20 years. Singing the demo is Skye Bailey. Thanks Skye for nailing this on a first take. BUY Mp3 click here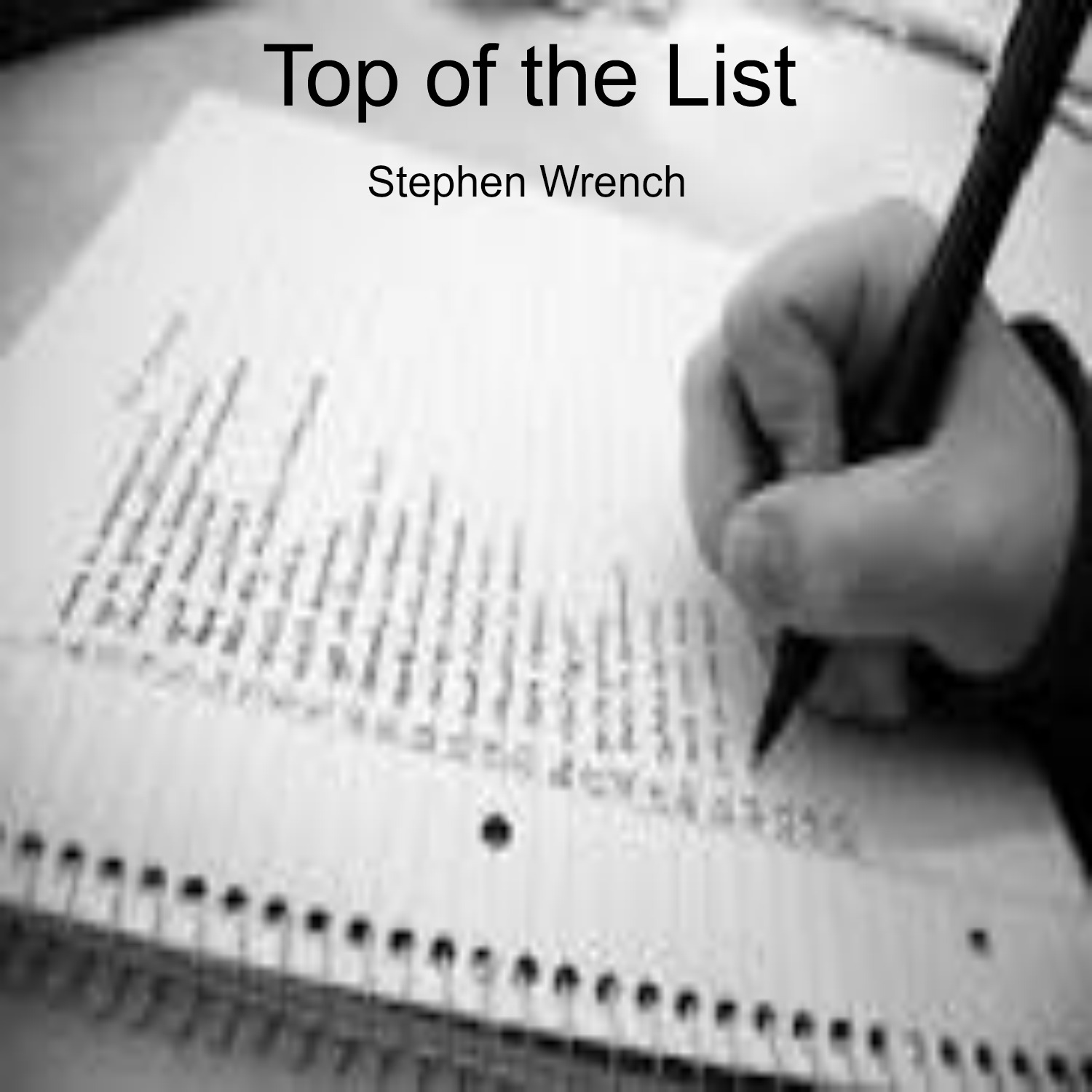 Top O The List. I was sitting around with a bunch of fellow musicians from Skynyrd and Hatchet and we were discussing the perfect country song and all the elements it needed to cover, drinkin, fishin, wrestlin, boy toys, and babes this one has it all. BUY Mp3 click here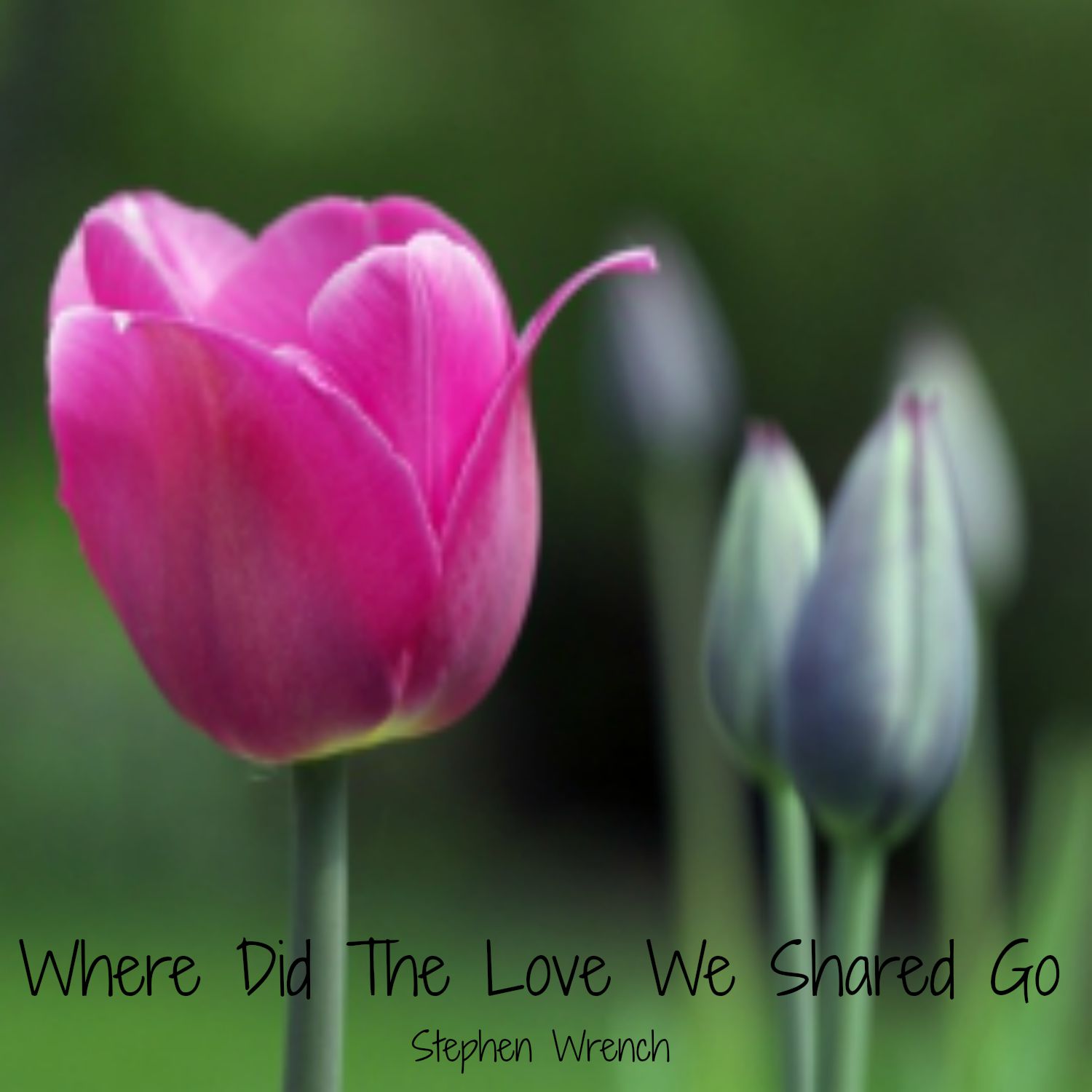 Where Did The Love We Shared Go? I wrote this in 1984. It is one of the songs that got me a record deal with Colombia as the "new breed " of country music alongside Vince Gill and Dwight Yokum. But I walked out of that deal it was a choice either be a dad to my 2 small boys or be a country star. BUY Mp3 click here
No Matter What is the name of the above song Everyone has a no matter what occur in their lifetime