STEPHEN WRENCH 
Songwriter / Composer / Lyricist / Producer / Guitarist
Voting member of The Grammys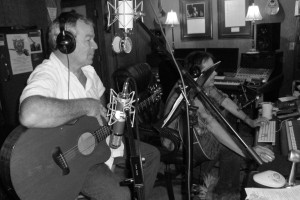 I started performing 53 years ago. My brother bribed me to sing in a high school group he had. I have been performing every since. Over the years I have worked as a artist manager, a performer, a songwriter, a producer, VP of a major label and now own www.musikandfilm.com
I have had the pleasure and sometimes the pain of working with many notable artists and their groups. It's hard to remember them all. Below are some of the artists and or members of  I have worked with as a performer, producer or manager.
Lynyrd Skynyrd, Bad Company, Bob Seger and The Silver Bullet Band, Ozzy Osbourne, Sister Hazel, Toto, Loverboy, Missing Persons, Eddie and the Cruisers, Dr. Hook, Atlanta Rhythm Section, Tommy Tutone, Survivor,  Rick Springfield,  John Anderson, David Allen Coe, Molly Hatchet, Blackfoot, Red Jumpsuit Apparatus, Ryan Starr,  Blessid Union of Souls, Grand Funk Railroad, ABBA, Chad Brock, Michael Peterson, Daryl Worley, Lonestar,  Collin Raye, There are more. But this is not about them, this is about my music
I have written thousands of songs and produced several of the above. It's all about the evoking emotion through lyrics and music.  Above all I am a songwriter and creator of music.